Women of Newport has been involved in many events, organised and celebrated in our wonderful city. We are extremely proud to have been involved in the social collaboration that brings cohesion to the abundant and diverse communities here in Newport.
1st Photography Exhibition in 2019
Everything has a beginning….in 2018, our chairperson Kamila decided to self produce a photography project called Women of Newport.
She photographed around 40 women and groups of women, inspiring personalities representing the world of art, business and community. This culminated in a presentation of 105 large prints with a mosaic made of almost 600 photos. She started meeting and photographing her subjects in December 2018 and by May 2019 it was ready to go.
Her highly critically acclaimed work was highlighted in BBC Wales News, Wales Online and South Wales Argus. The project soon became extremely popular – everyone wanted to be photographed.
This inaugural and exciting exhibition was off to a funky start being launched at the Escape Rooms, Newport and part-funded by the Kickstarter campaign.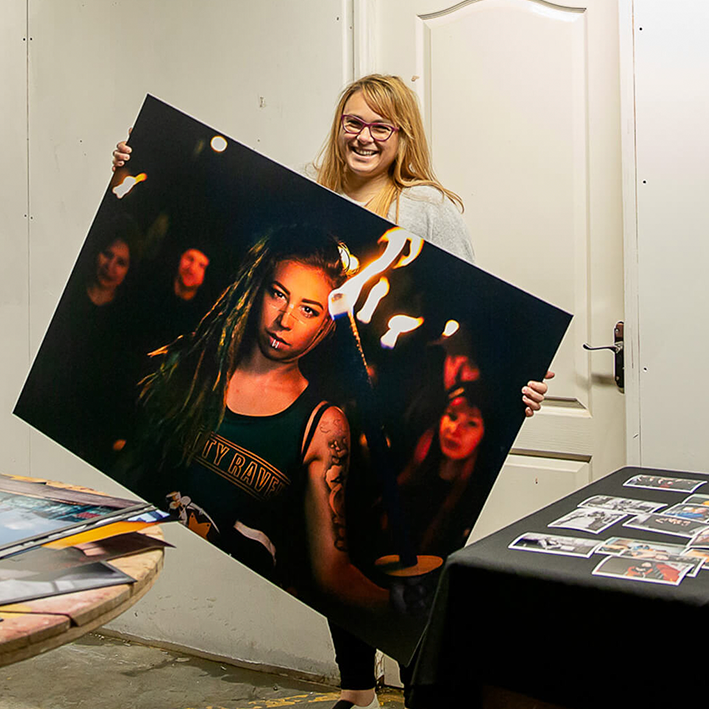 Enter your email address to be updated with fresh news
Receive emails updates and new events