We all want something in life. For me, it was actual LIFE that I hoped for. If you are reading this today, I hope it will touch your life in some way so that next time you see a drug addict begging in Newport, you'll remember me. Because what goes up must come down, but what goes down doesn't always come back up, I did and this is my story.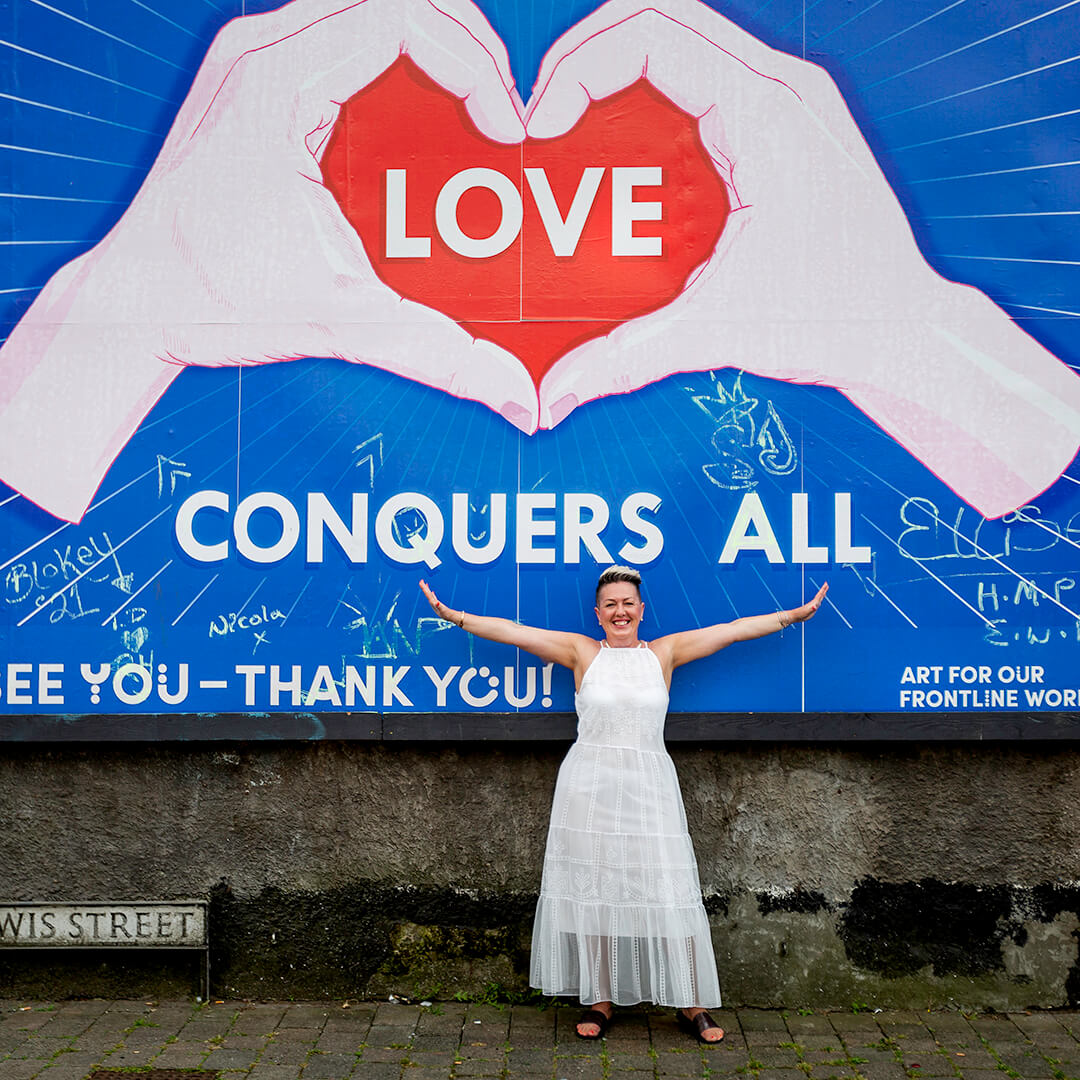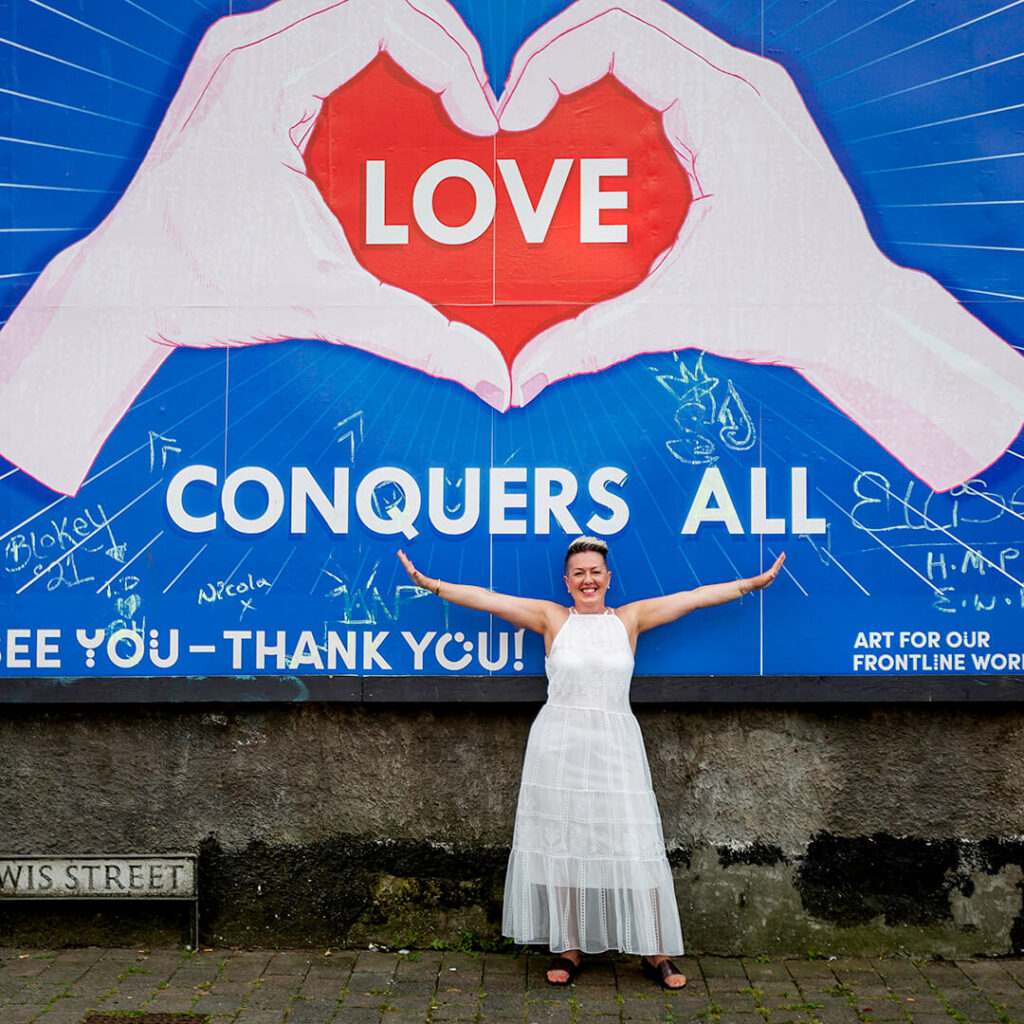 Eighteen years ago, God turned my life around by using my past to determine my future. It was the third of December, a cold winter's morning as I tipped the contents of my dirty laundry basket into a travel bag. I was saying goodbye to Leroy, my dearest friend who believed in me. He was there for me during my darkest times and without his generous intervention, I wouldn't be alive today. Leroy was a Welsh champion boxer who had tragically broken his neck in a car crash. Being a champion, he thought like a champion and inspired me to think the same, which was hard when you are a five stone junky. We had a mutual friendship of care; it was as simple as that. That morning I had experienced a fit brought on by fear. I was terrified that I was about to stop a nine-year hardcore drug addiction in exchange for a bed at Hope House Rehabilitation Centre in Llanelli. No more drugs, cigarettes or alcohol. No more life as I knew it and, as rubbish as that life was, I was so afraid. I was scared that I would fail in my final attempt to get clean and if I failed then I knew that my life would be over. Then Leroy spoke the most profound words to me. He squared up to me in his wheelchair and asked me a question, "There are two types of people in this world Alison; some are strong and some are weak, which one are you?" "I am strong Le", was my answer. "So go to Hope House and do it, and don't even think about leaving, or coming back here, because if you do, I will have you tied up and I'll take you back myself!" Tough love was exactly what I needed. With that, I said goodbye, grabbed my bag and left. I was running away. I knew that if I stayed, heroin would probably kill me, and therefore I needed to choose a different path for my life. I didn't know it at the time, but that day my life was about to change, forever.
I arrived at Hope House around mid-morning. I was completely wasted yet I felt a deep sense of destiny. Something inside assured me that what I was about face was my biggest challenge, but if I stuck it out, life would never be the same again. All that stood in my way was the greatest decision I have ever made. By this point, I was in a pitiful state, ravaged by addiction. Reaching out to me, were the loving arms of the Teen Challenge staff and seizing my opportunity to live, I committed my life to following Jesus, and was saved! I was full of sorrow for the way life had turned out, and in that most sincere and prayerful moment, I was miraculously healed.
My story is that I grew up in care. I was fostered when I was two years old.  I think it is fair to say that an abusive relationship fueled by alcohol ripped my family apart. I don't care anymore about the circumstances that took me away from them. What matters to me now is loving others. I went to live with foster parents along with my elder sister Bridget. I left three other sisters at home, and in leaving them, I lost them. Ironically, my mother's decision to give me up that day was the best thing she ever did for me.
I settled in to the foster home where an older foster boy also lived. He developed a sexual problem and abused me. I kept quiet for a long time until eventually, at fifteen years old, I ran away. I ended up living with strangers in Cardiff and was groomed by older men into a life of crime. After six months of this lifestyle, I contacted Social Services and was taken back into care. I didn't like living in residential children's homes but I couldn't go back. I continued to run away until at sixteen years old, I was placed in Langton House, a secure adolescent mental institution in Dorset. I was let down by the system. My outbursts and cries for help were misinterpreted as madness and some of the staff neglected their duty of care to me. It was a horrific place where I clearly didn't belong, but I had no voice. Every day I would suffer mental abuse and psychiatrists and occupational therapists would mis-diagnose me. I was made to feel worthless through humiliating procedures. The scenes that I experienced affected my whole outlook and I was made to feel odd. It was sadness I felt, not madness. Consequently, Langton House was shut down and investigated for malpractice, child abuse and cruelty. The truth of what happened to me there has never been taken seriously, but God knows and I'm a big girl now, besides that, I've learnt to forgive.
While I was there, I met my natural father for the first time, but couldn't cope with the emotions of meeting him. It took twenty-four more years until we were finally reunited. I obtained my files from Social Services, and found out that my dad truly loved me and wanted to keep me, but lost the parental fight. Later on in life, I found him living in Cornwall where we began a beautiful relationship up until the moment when he died.
Back then, I was released from Langton House after eleven months and was given a thousand pounds, keys to a flat in Bournemouth, and a job as a civil servant. Inevitably, it didn't work out, so I returned to Wales. I spent years trying to make sense of my life, and looked for love in all the wrong places. I couldn't function as a normal human being because of the trauma of my childhood.
Eventually, I met the hard-core drug scene of heroin and crack cocaine. At first, I was ignorant and enjoyed the highs, but I soon realised I had become an addict and couldn't find a way out of my addiction. I had begun the long slippery slide downwards, which took nine years to escape from. During that time, all the help and medication that society had to offer me, couldn't cure me. I ended up begging on the streets of Newport and selling the Big Issue magazine in town. It was there, that I met Bernie, a Christian outreach worker for Teen Challenge who would pray for me when I was off my face. I thought she was weird, yet I felt her genuine concern. By this point, the drugs had taken most of me and I was reduced to five stone. I didn't even look like a woman anymore. Drug abuse is raw and steals a person's identity. In the fourth world of heroin and crack addiction, not many make it out alive, and if they do, they swap one addiction for another; I didn't want that. I wanted to recover all, but didn't know how. I had gone cold turkey nine times to get clean, but was always dragged back, just like all the other addicts I knew. And anyway, if I could get my life back, what would it look like? Would I be happy in it? How good could it possibly be? These were my questions. I yearned for restoration.
My turning point came after I was beaten within an inch of my life. My boyfriend at that time was crazy and used to threaten to harm me in terrifying ways, and then bury me up the mountain. I was wrestling between life and death, and slept with a noose under my bed. There were times I used to stand at the top of the stairs planning which way to hang myself, but life kept pulling me back. After the beating, I began to haemorrhage from my nose and mouth, and I knew that I was dying. As I sat bleeding into a bucket, I cried out to a God I didn't truly know existed. My bleeding immediately stopped and I was thankful to be alive. Bernie reappeared and called Hope House asking them if they could hurry the process so that I could go in quickly. They offered me a crisis bed at Hope House, saving my life, I went in but with my own agenda. I told myself that I would stay for six weeks to get clean, then leave and get on with my life.
The detox was tough, and every day I faced moral and social challenges which I personally needed to overcome if I were to succeed and live a full and free life. Leaving the drugs behind was comparatively easy compared to facing up to all the pain, shame and disappointment that had led me there. When all the drugs and pills are gone, and you start to feel human again, you have to take a long, hard look at yourself and see the person you are with all the sadness and ugliness of heart. That's the difficult part and that was my challenge! I had decided to leave the past behind and begin a new life with God in it. After the nightmare of addiction was over, I was keen to run my race. Through the forgiveness which I received; I was empowered to forgive those who had hurt me. Teen Challenge had been a sanctuary for me to heal and find myself again. It is an opportunity I wish every addict would take hold of.
I graduated the program in 2015 winning the Student of the Year award, and returned home to Newport as a new creation, a transformed life, a modern-day miracle with a message of hope for others guided and supported by the love and wisdom of Marilyn Harry. I am passionate about people. If you find your way out of the darkness, surely you too would go back to rescue others. I see my life as a mission. Every day has a purpose and helping others is my destiny. As an addict, the first time I ever went into a church was when I fell into Marilyn's church in Pill. She picked me up, took me into the main auditorium, and sat me under the flags of the nations. I'll never forget how awesome they were to me then. She prayed with me underneath those flags and here I am today, an ESOL teacher for Coleg Gwent teaching English to beautiful and incredible asylum seekers and refugees who have come to live in Newport from the nations of the world, and a foster mother to the broken families of Newport.
As each chapter in our lives ends, a new one begins, and for me, love always finds me. As a child, I felt the pain of rejection. As a teenager I battled through the challenges of growing up in the care system.  As an adult I went through the hell of addiction, and as a Christian, I've experienced the heartache of divorce. I know what it feels like to fall in and out of love and life, and what it feels like to have to walk away from so much. But I have learnt a powerful truth that love truly conquers all. Now, I share my love with my darling Maciej, and together we love other people's children through our lives as foster parents. I believe that pain sowed the seeds and life processed me to become who I am today. I cannot express in words, the love I feel inside for people and for Pill, but what I can say is that I am here for them and if I can, I will pour out my life for you.